If you're the owner of a smartphone, you've undoubtedly come across emojis and perhaps even an emoji translation game. These games have become popular lately, and you'll see them mentioned once in a while.
Granted, in a world that values entertainment that gives you an instant adrenalin rush, emoji translation games might seem pretty bland. But when you need to unwind and let your mind enjoy something tame and yet fun, this is a great game to play.
You might be a complete newcomer to this game, only having heard about it once or twice. On the other hand, you could also be someone who just can't seem to get the hang of it!
Whatever the case, in this blog post we'll try our best to help you understand this game. We'll discuss what it actually is, and give you some more related information. Let's get going!
What is Emoji Translation Game
Emojis first started to pop up in the 90s and became popular easily. After smartphones were introduced, they took on a new life, and that's presumably when the emoji game was born. We can't really say for sure who thought of it first.
An emoji translation game is exactly what it says on the tin- a game that has a string of emojis for you to translate. You might have to unearth the name of a movie or a celebrity, or a catchphrase from a string of seemingly incoherent emojis, but that's the trick.
If you understand charades, you'll probably have no problem understanding an emoji-guessing or emoji-translating game. You just have to be familiar with what the emoji depicts, and guess the name that sounds the closest to it.
Here's a very easy example. Close your eyes and imagine the raincloud emoji. Next to it, imagine a cat emoji and a dog emoji. What does that depict?
You've got it! It refers to the phrase "raining cats and dogs."
However, most emoji guessing games aren't this easy. But the tougher they are, the more fun you'll get from each.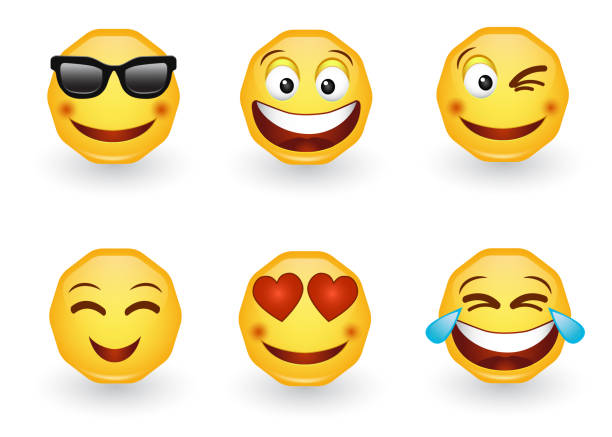 Popular Emoji Translation Games
Yes, the emoji translation game became so popular that developers started making games and apps for it. You'll find them aplenty for both iPhones and Androids.
Guess the Emoji
Perhaps the most popular emoji translation game right now is Guess the Emoji. The makers of this game claim it to be the original emoji guessing game. It's so popular that some even call it a cult classic.
It's quite a basic game, actually. You're shown a set of emojis on the screen and then you have to guess what the emojis are trying to say. It's simple, yet it tests your capacity for logic and reasoning. It helps you focus and calm down.
Additionally, the game also allows you to get hints in various ways when the set is too difficult. There are in-game purchases available as well.
Words to Emojis
While Guess the Emoji makes you guess words from a set of emojis, Words to Emojis does the opposite! It gives you a sentence and makes you guess the emoji that goes with it.
This emoji can be played on your smartphone and even on your Facebook. It can get quite addicting, just like any other game that offers a lot of levels. In fact, this one has nearly one and a half thousand levels!
Moreover, you might even get awarded a fun-level pack, such as a movie pack, or a food pack. Sounds like an ideal game for lazy days.
You'll find more quizzes on popular websites as they're also taking advantage of the trend. However, these two are my favorites.
Make Your Own Emoji Translation Game
Aside from existing emoji translation games, there are also apps and tools that help you make your own game of this sort. If you think the aforementioned games are too complex or not what you're looking for, you can get your own emoji translation game.
For example, if you search for 'create your own emoji quiz', you'll get answers quickly. There are tools that let you input emojis and select a category, such as books or movies, and spit out a solution. This way, you can have many sets of emojis for your very own emoji game.
Personalized or customized emoji games like these are great for people in fandoms. You can also customize it to fit your family's tastes for a fun game night.
Conclusion
Now that you know more about the emoji translation game, I bet you can tell the appeal, too! This is a very no-nonsense game. You can either spend ten minutes on it, or you can spend hours and days guessing what the little faces and symbols mean.
A big reason for this game being so popular is because it's not impossible to solve the problems, and it's also very addictive. The lure to finish another set, and then another- is sometimes too much to resist!