If you come here to know the challenges of Crypto and blockchain content translation, you are exactly in the right place. You will find many vital challenges and reasons behind crypto and blockchain content translation. So the reason behind using blockchain technology is it helps to increase the beauty of cryptocurrencies because they are decentralized.
It is the main reason you do not go under a controlling government, and institution, so you can take a jumbo step toward a global village. Cryptocurrencies are not connected with any country. On the other hand, if you use Cryptocurrencies, they can easily make a vastly different experience for users' lives in various locations.
The essential crypto industry needs to localize in each sector because it has its own set of localization quirks.
Blockchain and Crypto
You can describe a blockchain as a digital chain where each link in the chain or block helps to encrypt the data. It tells about when the data was added to the chain and offers a record of the connection before it.
It will be impossible for you to change the information of one block without changing the facts of all other blocks in the chain. Because each block in the chain confirms to make a secure register of events, even if anyone tries to access it.
Blockchain technology always does an excellent job supporting some of the world's most famous cryptocurrencies, because these currencies do not rely on a centralized institution to back or track them. Instead of these currencies always relying on a blockchain and cryptography.
Main Motive & Offerings of Blockchain Translation
Below, mentioned the motive & main offerings of blockchain translation.
It can offer protection of intellectual assets by assigning title rights to its creators. Also, it helps permanently record their creator's work accurately.
Blockchain translation technology works perfectly for tracing work down to the original linguist and repaying owners for any future use of their content.
Blockchain translation offers to transfer linguistic assets like translation memories and engine training data on request on a pay-per-use base.
It helps to track the quality of blockchain translations so can improve reliability. These things help a lot a buyer decide which linguists they should hire for their projects.
Do a great job speeding up the payment procedure by streamlining micropayments using cryptocurrency.
The Challenges of Crypto and Blockchain Content Translation
Technical Content
To understand blockchain currencies, you will require computing and finance combinations. It means blockchain and the crypto industry have translation expertise in legal, medical, and literary translation.
It is important to maintain a lineup of linguists who specializes in blockchain and cryptocurrency technology. Cryptocurrency clients always prefer to work with dedicated and pre-approved teams for better performance.
Because specialized teams allow clients to form a relationship with their localization specialists, it helps the translator to understand the client's product and business model, which is essential in this sector.
User Experience
The user interface plays a vast role in making or breaking the customer experience in this growing industry. Cryptocurrency wallets and trading platforms users need to guide these new platforms as much as possible. There are still chances to take in a lot of technological and legal information.
For translating the text, the translators must work near designers and inventors so that together, the complete localization team can ensure that content elements are culturally applicable and exact.
With the combination of message boards and project notes, many companies can do this work.
If a crypto company holds intensive conferences with its translation team, things will be easier for the translators to know the company's priorities and the precise layout of the platform.
Payment Methods
Normally users do not need to invest any money to mine cryptocurrencies but if they want to start trading or using crypto without mining, they might need to make a deposit. So the fact is, crypto trading sites must need to follow localized payment methods like any e-commerce business.
As we know, PayPal and credit cards are the most standard methods across the world. Yet, many regions have PayPal options. On the other hand, the specific credit cards that are famous also vary by country.
It will be best if you make it easy for your customers to give the money to you like all e-Commerce and accept the payment methods the clients are using.
You can see it as a perfect example of where localization drives agreeably further translation.
Let us tell the truth the crypto industry is new, and Governments are still deciding what to do with it by making various determinations.
Some countries make it legalized, while others have already banned its use.
Crypto brokers must know the appropriate permitted requirements about it for every local market in which they are planning to work.
Keeping two types of translators: crypto specialists and legal experts is a wiser decision. It will help the expert local translators to involved in the localization process.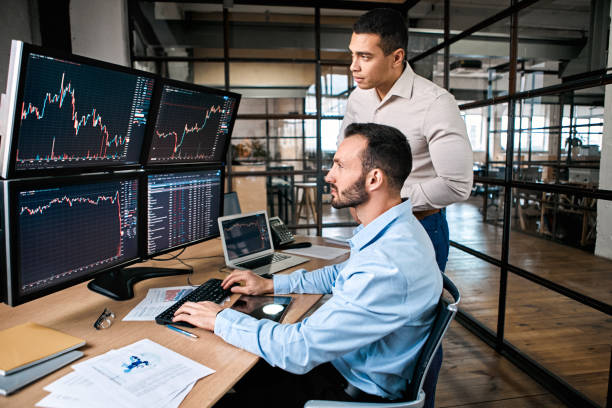 Content Cryptocurrency Can Translate
Websites and Apps- Everyone prefers to use simple and exact websites and apps. If language becomes a struggle, users will lose interest in it and look elsewhere for what they need.
Financial Reports- This help to provide all stakeholders with understandable and accurate information about their finances to add extra value.
White Papers- If you are looking for investors to launch a new coin, app, or service, you can give your priority to it. If the information on ICO white papers is only available in English, it does an excellent job of reducing the number of investors that you can reach.
Below, we highlight the main reasons why you should consider cryptocurrency:
The transaction is almost immediate means it saves lots of time.
It operates in an unregulated market without making any problems.
The payment process makes things easier.
Lastly, the transactions are protected and trustworthy.